Poole Town FC Ladies First Team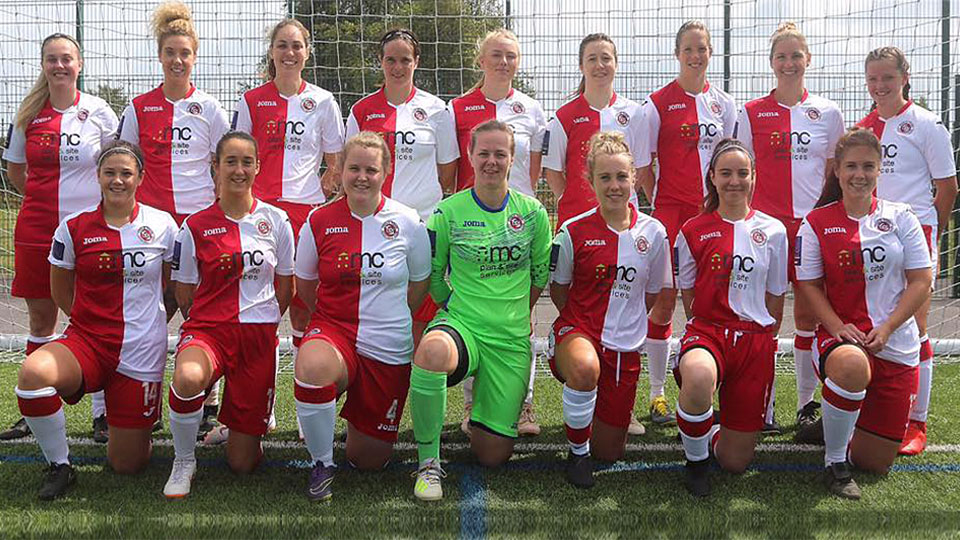 Poole Town Ladies was originally founded in the late 1980's, competing the Dorset Women's League. In 2007, the ladies merged with another local club, Ashdown Rovers but retained the Poole Town name. The merger enabled the club to run two ladies teams as well as a number of girls teams and become one of the most successful clubs in Dorset.

Poole Town Ladies are one of the few ever present teams to compete every season in the Dorset Women's League and this is pivotal to the progression and development of our players.

Following promotion into the South West Women's Regional League Division One the club quickly achieved promotion into the South West Women's Regional League Premier Division in season 2004/05 following a season going unbeaten and scoring a phenomenal numbers of goals. The next few seasons saw the team competing in both the South West Women's Regional League and the Dorset League - being the only club running two ladies teams consistently for a number of years.

More recently, the club achieved their highest achievement to date by gaining promotion to the FA Women's National League, which they have now competed in for three seasons. The ladies play at the highest level of football for ANY ladies team in Dorset, including our illustrious Premier League neighbours, AFC Bournemouth, something which we are extremely proud of.

In recognition of their achievements the club were named the Dorset Club of the Year in 2018 and the FA Women's Premier League Respect Club of the Year 2018 - fantastic accolades to win.

As well as the two very successful ladies teams, the club have an U18 young ladies and U15 girls team. They are also in the process of setting up three new teams for the U7, U9 and U11 age groups (see attached information). This is important for the continuation of the Club and for the future playing stars! So please, bring your daughters down for some relaxed, fun football sessions.
Youth Contact: Tracy on 07971 875719 or Email: t.haysom@btinternet.com

As well as league success, the ladies have consistently performed magnificent in the Dorset Women's Cup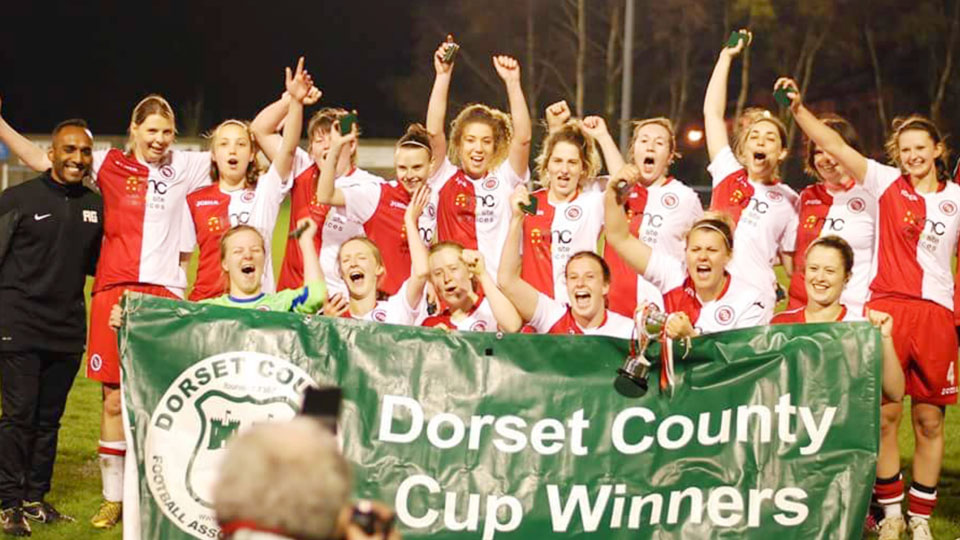 2005/06 Winners
2006/07 Winners
2007/08 Runners Up
2010/11 Runners Up
2011/12 Runners Up
2012/13 Runners Up
2013/14 Winners
2014/15 Winners
2015/16 Winners
2016/17 Winners
2017/18 Winners

Becca Witherington, Poole Town Ladies Captain commented.
"As the captain, I am incredibly proud and honoured to be part of such a talented and friendly bunch. I have played for the team for 8 seasons and I enjoy playing as much now as I did at the start. We have high aspirations as a club, whilst always having fun along the way."
Poole Town FC are introducing 3 new ladies team to their youth section Click Here for Details.