Kids Initiative Coaching Sessions
FREE MiniKicker Football Coaching Sessions - Saturday Mornings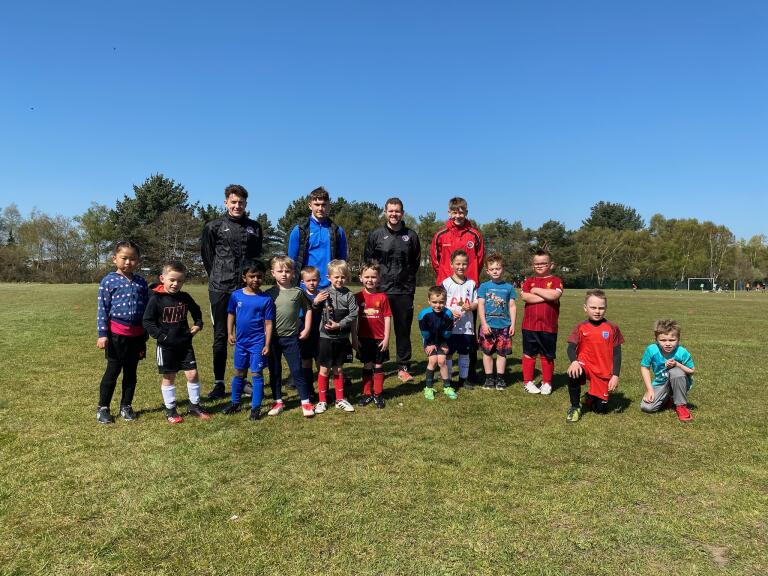 Places Available NOW For Soccer Coaching Sessions
PTFC Wessex, Poole Town Kids Initiative together with Champion Sports resumed the free Mini Kickers Sessions from 8th January 2022 at Haymoor School, Canford Heath.
New attendees should register using the form below.
(If your child has already attended the September sessions then there's no need to re-register)
In a fun and relaxed environment, children will learn the basic skills of co-ordination and ball control whilst having fun & exercise through various games. Perhaps the biggest gain is watching a child grow in confidence.
Sessions are free to participate and without obligation, but players must be registered in advance.
Details:
Free Mini Kickers Sessions (R-Yr 1)
Time: Saturday mornings 10-11am
Location: Haymoor School, Ashdown Cl, Canford Heath Poole BH17 8WG
Please Note:
The sessions are weather dependent so please check the Coaching ON/OFF link at the top of the Home Page on this website at least 1 hour before to confirm the session is on
To participate all players must wear shin pads.
Application Form