BH Coastal Lottery - Support KI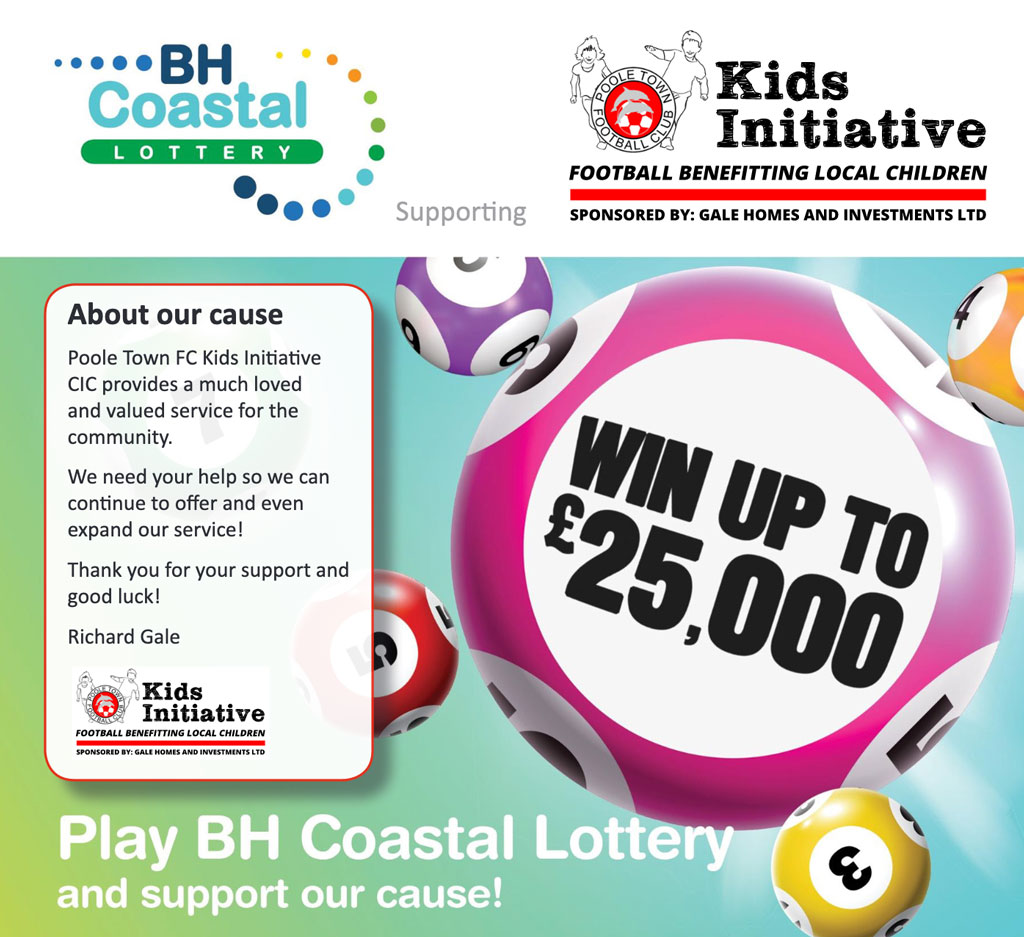 Poole Town FC Kids Initiative CIC provides a much loved and valued service for the community.
We need your help so we can continue to offer and even expand our service!
Play BH Coastal Lottery and Support Our Cause HERE...
Make a difference to the community and support our cause
Sign-up for only £1 a week!
You get the chance to win cash prizes up to £25,000 every week!
We get 50p from every £1 ticket and a further 10p goes to other good causes
Every supporter makes a real difference!
A weekly draw takes place every Saturday night. Match all 6 numbers and you win the JACKPOT!
Every ticket has a 1 in 50 chance of winning a prize every week!
That's better than the National Lottery and the Health Lottery..!
Thank you for your support and good luck!
Richard Gale