Jade-Aden Make A £5000 Donation
Jade-Aden Services Ltd make a generous donation to the Kids Initiative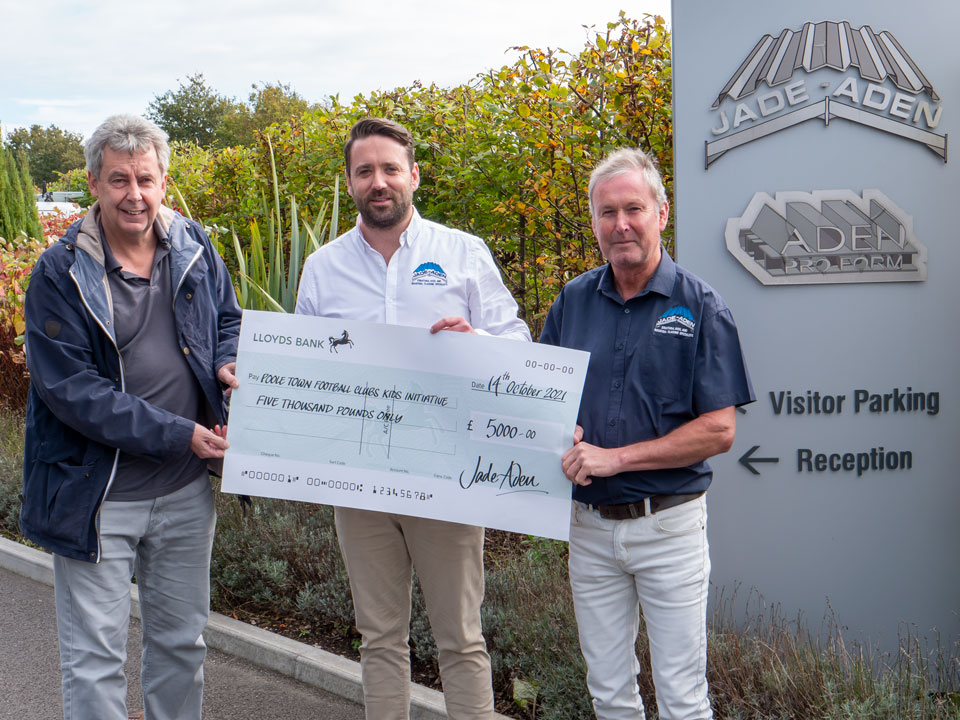 Poole Town's Kids Initiative are hugely grateful for a very generous donation of £5,000 to their cause by local company Jade Aden.
Grahame Gibson, MD of the company said 'Given Jade-Aden's long standing association with Poole Town Football Club generally it's great that we are also able to help with the younger generations hence our donation specifically to them. We know that given the great work PTFC do for bringing youngsters into the sport this money will be well spent'.
Richard Gale, Kids and Community officer for the club, commented 'We've been bowled over by this incredibly generous donation which will help us with several new projects we are looking to launch which will help locally disadvantaged children. The Club are hugely in their debt for their support over the past few years and this further gesture is amazing'.