Kids Initiative and Community News
All Kitted Out
Details

Published: Wednesday, 14 April 2021 05:43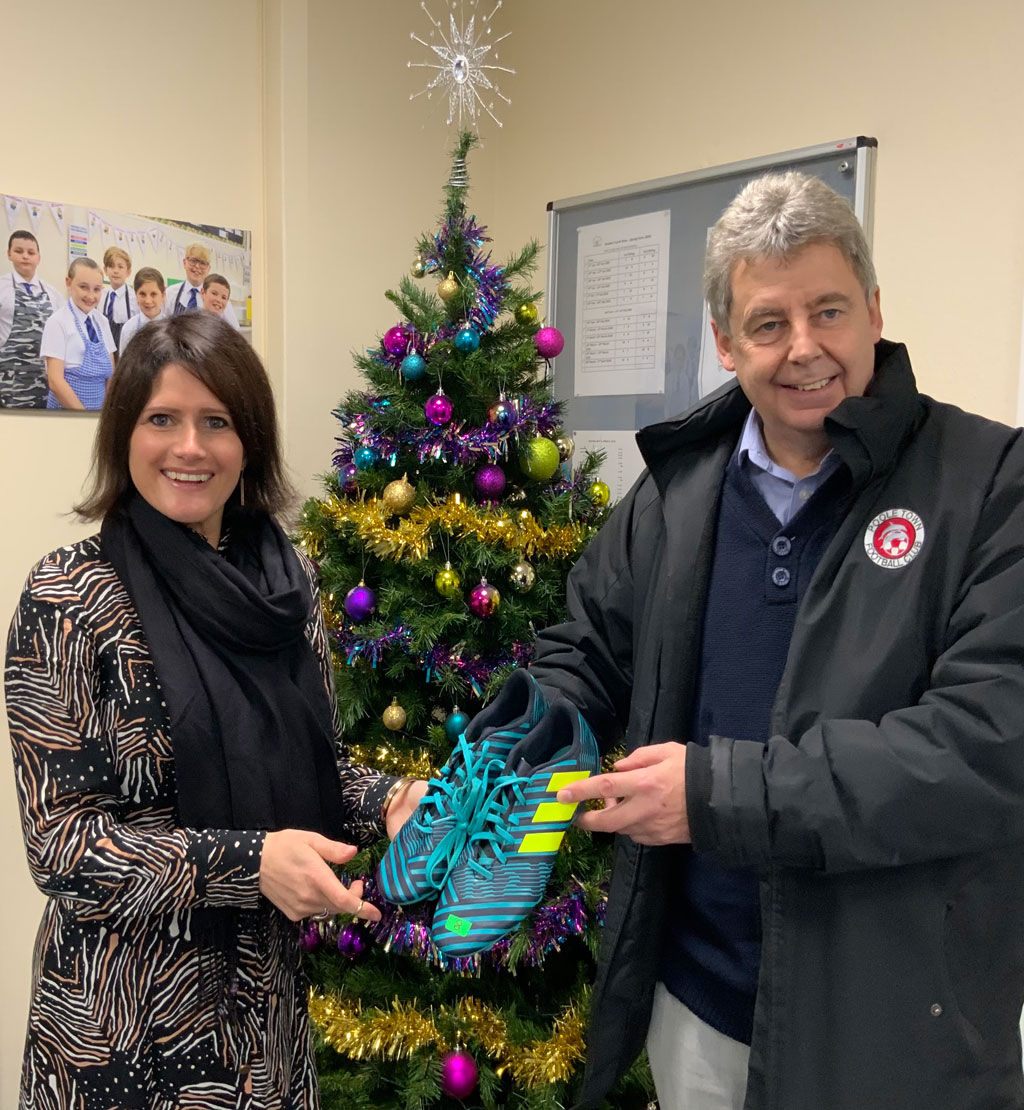 Students at Carter Community School are ready to take to the pitch after receiving 25 pairs of new and re-conditioned football boots, new shin pads and gloves from Poole Town FC.
The kit, personally delivered by Richard Gale, the club's Kids and Community Officer, will be made available to all students. The donations were part of the Kids Initiative Boot Room programme and designed to help give access to the fun of playing football to local children facing emotional, physical or financial hardship.
Sam Davidson, Principal of Carter Community School, said "We are very grateful for this very generous donation. We place great importance on physical activity and with this kind donation more students will have the kit to play football."
Richard Gale said 'I'm delighted that we have been able to help ensure that the children of Carter School have what they need to participate in playing football'
Sign Up below to be kept up to date with our latest news and newsletter releases.