Kids Initiative and Community News
KIDS INITIATIVE & POOLE TOWN FC WESSEX CONVERT TO CIC STATUS
Details

Published: Thursday, 17 August 2023 18:03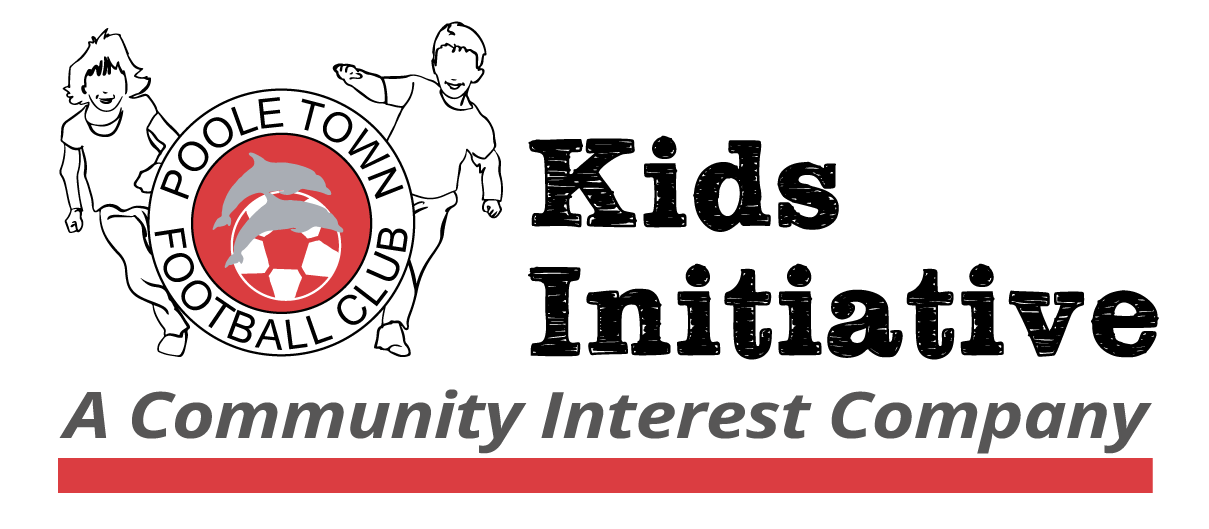 Another major development, in what has been a busy summer, is that the KI has become an entity of its own by becoming a Community Interest Company (CIC).
The new company will have no shareholders as it is operated for the benefit of the community and is designed to assist in the search for grants and sponsorship.
At the same time, our affiliated grassroots club, PTFC Wessex has also made the same move. The timing has coincided as the current team, who have run PTFCW for the last 20 years, are stepping down.
Lee Prout, the Chairman, will remain and the day to day running of the club will be handled by Andy White who becomes Vice Chairman.
We are very excited at the new arrangement as Andy already contributes a lot to the KI and we see the 2 organisations working even closer together to provide more free football and more grassroots teams.
Sign Up below to be kept up to date with our latest news and newsletter releases.