Kids Initiative and Community News
QUALIFIED COACHES SOUGHT
Details

Published: Friday, 25 August 2023 12:20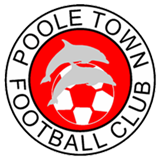 The Kids Initiative, due to high demand, are looking to expand their free coaching provision on Saturday mornings and early Monday evenings. We are looking for a minimum Level 1 coach for Saturday mornings and Level 2 for the Monday sessions.
These are PAID positions.
For further information contact andrew.white@pooletownfc.co.uk
Sign Up below to be kept up to date with our latest news and newsletter releases.