Kids Initiative and Community News Archive 2019
Dan Herrington back at Poole Town
Details

Published: Friday, 12 July 2019 10:13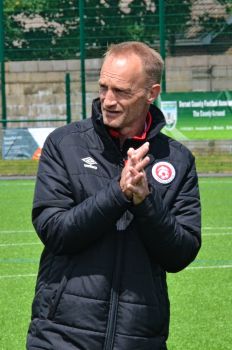 Following meetings between senior and youth committee members the club are delighted to announce that Dan will be running the u18 team next season.
After discussions it was clear that Dan's professionalism and ability to develop young talent within the club was a set of skills that the club could not afford to lose. He has been responsible for a number of players' development and their progression towards the first team in recent years.
Although bitterly disappointed with his position in the reserve team he fully understands that in football divided professional opinions within working relationships sometimes just don't work but is committed to developing the futures of the Poole town youth players.
Dan has also played a key role in developing Poole Town FC's Kids and Community Initiative and we are very pleased that he will continuing to work within the kids initiative scheme.
Welcome back Dan...