Kids Initiative and Community News Archive 2019
Poole Town Under 7's in Huge Tournament Win
Details

Published: Tuesday, 23 July 2019 08:14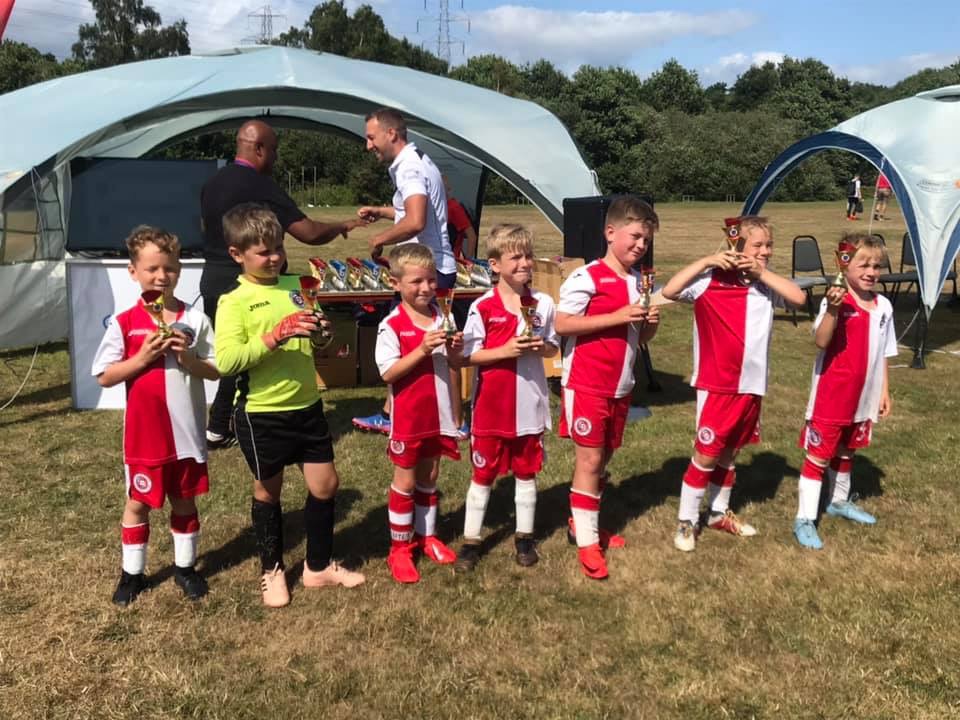 Poole Town Under 7's pulled off what is certainly the biggest performance of their young footballing career to date.
They took part in the very well run Dexters Tournament, which saw them come up against some stern opposition. The group stage was (for them) a huge seven games which saw them pick up six victories along the way with only one narrow 1-0 defeat to an extremely good Redlands (Weymouth) team.
The semi finals threw up a local derby of sorts against Branskome Utd which they ran out winners.
The final game drew them up against a dominant Wimborne and Holt team who had a perfect win record, made up from some of the best academy players in the area. Wimborne took an early lead but Poole fought back just before half time with a stupendous volley from their left winger.
Wimborne continued to press and were unlucky on a few occasions with some close misses and great saves from Poole's keeper. Nearing the end, Poole took the lead with a poachers goal setting up a tense final few minutes, which the managed to see through and win the game 2-1!
Managers Andy White and Pete Neville could not be more proud of their team's comradery, grit and determination to overcome an extremely long day and to beat what most people saw as the favourites to win.
Neville said "For the kids to play as well as they did, for as long as they did is all down to them and their commitment and love for the game. They just love playing football and that is what it is all about. We are looking forward to the next season of course, but for now, everyone is getting a well earned break"