Kids Initiative and Community News Archive 2019
Club Provides Free Season Tickets For Coaches and Players
Details

Published: Wednesday, 24 July 2019 17:30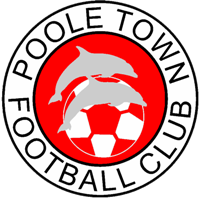 Poole Town FC has continued showing its support and gratitude for all of the youth players and coaches by offering every signed on player a free home season ticket. This is for the child and an accompanying adult.
Every voluntary youth coach will also receive a ticket by way of thanking them for all of the hours that they give up on a weekly basis so children of all ages, gender and ability get the chance to learn and play football, which ultimately will go towards helping develop the Club as a whole.
The ticket offer also extends to our Ability Counts Teams as well as our adult Ladies Teams.
To add to this, the club has also introduced some fantastic new catering facilities, reduced bar prices and will be offering some mouth watering food and drink deals on matchday.
So all in all, the community spirit is alive and well at Poole Town FC and we all look forward to the season ahead!
COYD!