Somerford Football And Multi-sport Days
Trident Sport Coaching Sessions – Somerford Football Multi Sport Days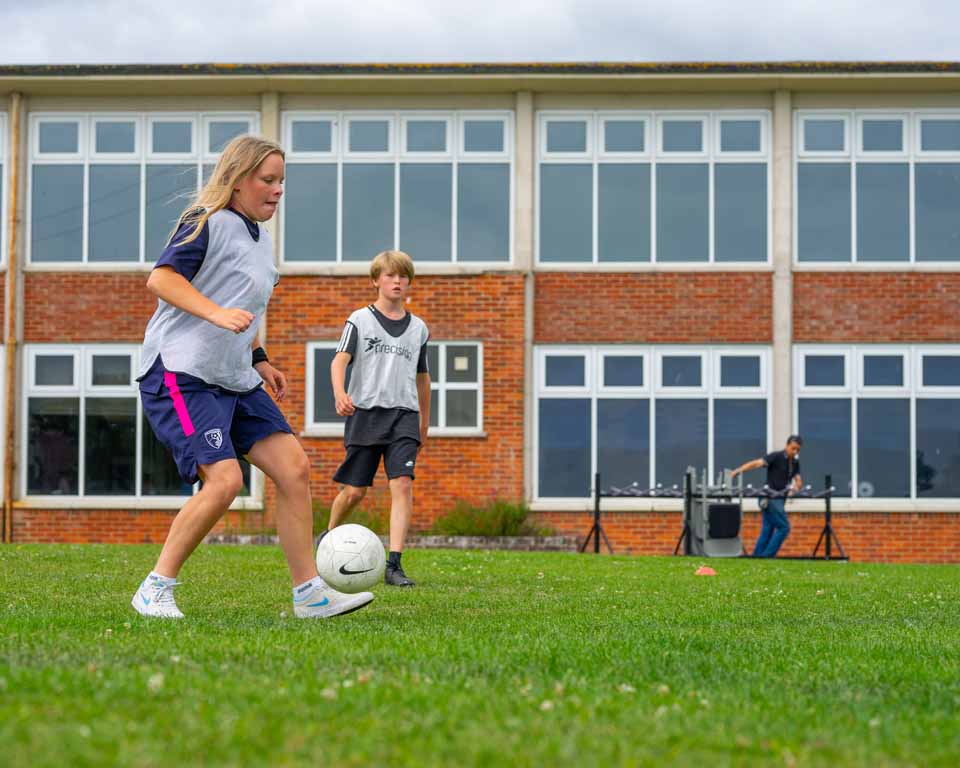 The Kids Initiative have offered free places at their summer schools to children of the Somerford Youth Centre since they first started back in 2018. In previous years the SYCC had to hire minibuses to bring their children to our venue which was then at Kinson. Therefore, we were particularly pleased this year to have been able to hire the facilities at Grange school which is in the heart of the Somerford estate. This has saved the SYCC a huge amount of money and time in organising and supplying transport.
It surprises a majority of people to learn that Somerford is classed as one of the most deprived areas in the UK. The SYCC does incredible work to support, not only the children, but also the wider community at large. We originally planned for these full-day events to host 30 children, but such was the demand, the Centre requested we increase the capacity for attendance to 45. We were happy to oblige!
The venue proved to be excellent so we will definitely be back next year!