Trident Review - Friday Ashdown Mini Camps
Tridennt Sport Coaching Sessions - 2-3 Hour Mini Camps For 4-12 Year Olds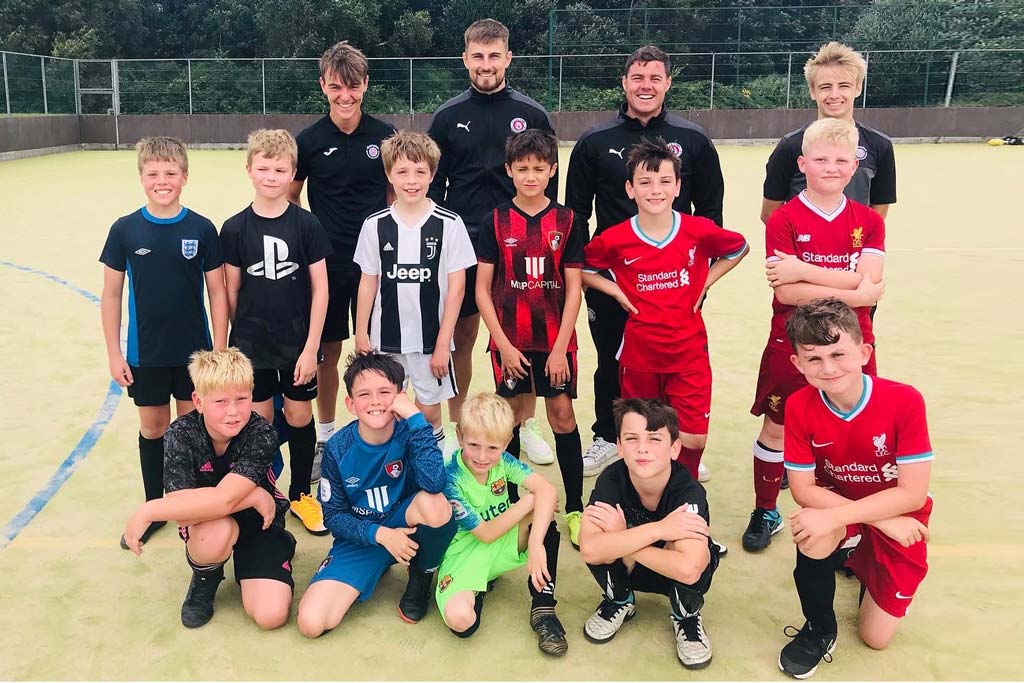 Tony and Luke (rear, middle) with Ashdown Mini Camp participants
Without doubt the biggest surprise was the success and popularity of these 2-3 hour mini camps. Put together at the last minute, as a replacement for a full day camp that we had to cancel, such was the demand for places we had to review numbers after the first week and increase the capacity from 30 to 45 children. The attendance levels for a free event, running at 90%, were exceptional, especially considering the havoc wrought by the summer Covid 'pingdemic'.
The sessions were divided up into 3 to 4 different age groups with ages ranging from 4 -12 year olds taking part. Each group took part in a variety of fun exercise games, skills & penalty practice and some competitive games. It was great to see Poole Town's first team marksmen, Tony Lee and Luke Burbidge, come down to one event to encourage the children taking part that day. A big thank you as well to all the Champion coaches for their hard work in making the days so successful.
Free training at Ashdown Leisure Centre, Canford Heath continues on Monday nights.
For further details Click Here